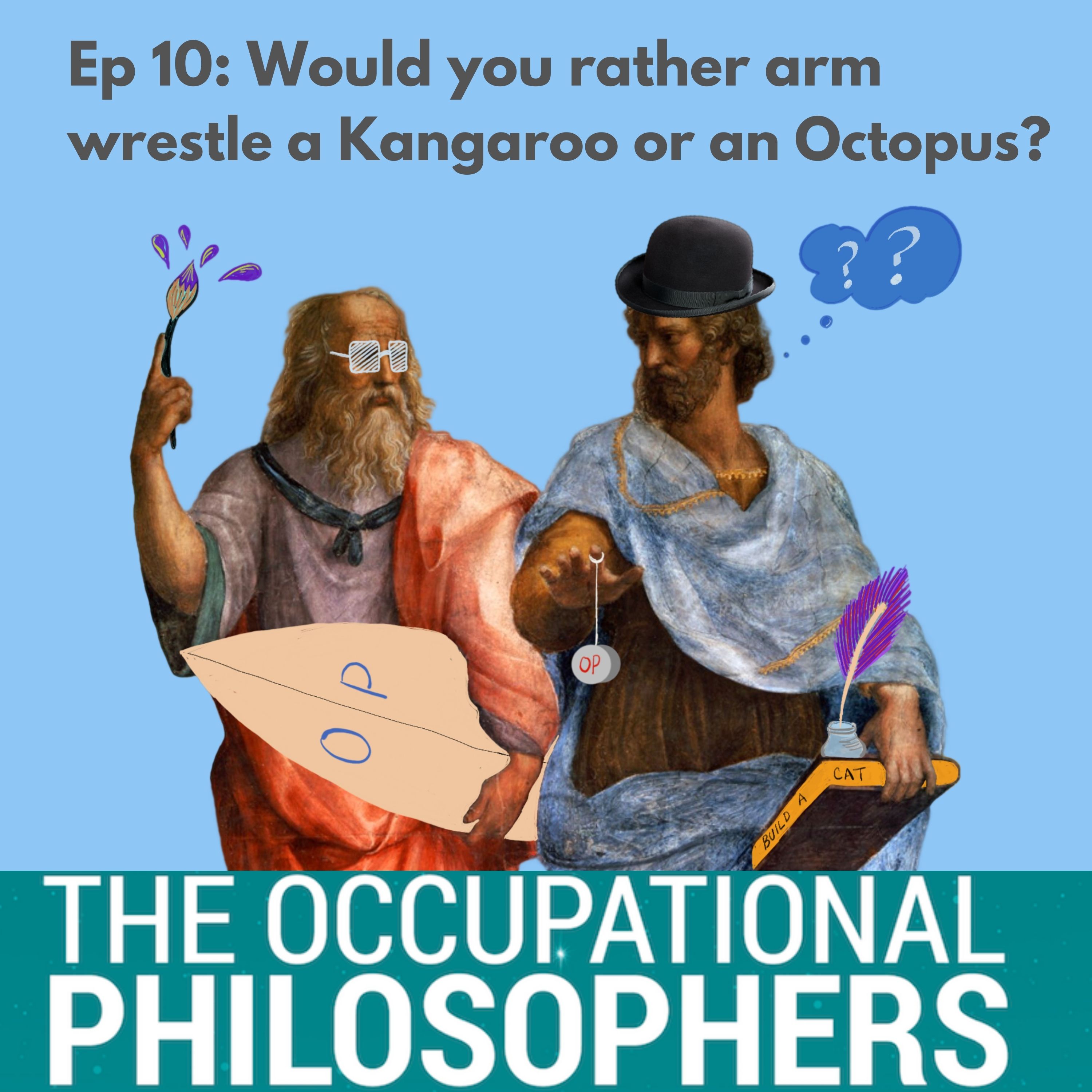 In episode 10, The Occupational Philosophers celebrate hitting their 10th anniversary episode (who said you shouldn't celebrate the small stuff) and they dive back into the big ideas, themes and curious moments from their guests so far. 
On the way they explore: 
Why being human is anything but perfect (and that's OK) 
How creativity and laughter drives connection and those lovely human moments that make life special 
Why we all need to make a mark 
That everything in life doesn't need to be outcome-based 
Why we shouldn't be shy about the 'V' word 
How we should all see the AWESOME in other people  
Why our ability to reimagine is at the heart of an interesting life 
How self-belief and creativity can change the world 
Why a curious mind and a good question can completely change the world we see 
They also introduce a new app that can help us all make the most out of life and as always, there are some great thought experiments including a corporate 'would you rather?' 
As always, stay curious, make stuff and play more. 
www.occupationalphilosophers.com