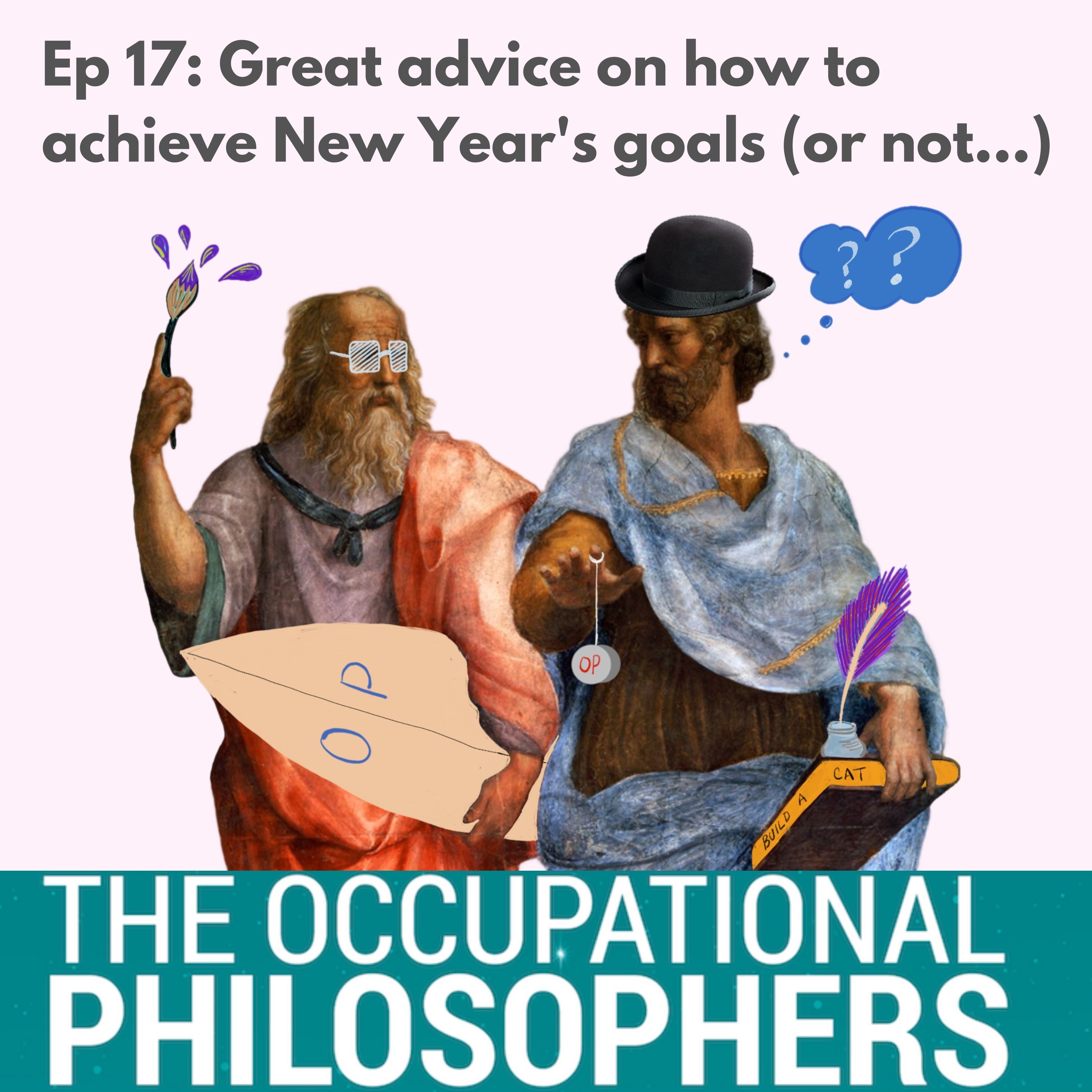 In possibly their loosest episode ever (and the bar is pretty low.....), The Occupational Philosophers met up in the time vortex that is the week between Christmas and New Year's Eve where time stands still and people eat leftovers and drink wine from 9 am and feel no guilt whatsoever. 
As such, they found themselves wading into unusual territory - setting and achieving new year's goals and some of the common (from experience) pitfalls along the way. 
In this time vortex, The Occupational Philosophers explore: 
Why a January advent calendar may be good for your curiosity 

Why habits, not resolutions will help you achieve your goals

How a goal helps you embrace serendipity 

Why joyous and passionate goals may be the answer to getting your resolutions 

Why you should never say "Cheshire Cat" too quickly after 2 glasses of sherry with a mince pie in your mouth 

Why the word "fervently" should be part of your goal making vernacular, especially for Organisations

(And slightly more woo-woo than usual)....How the universe will send you good things - if you're not constantly grumpy and in the shits
As per usual, there are thought experiments and for this episode, it's "Filthy Habit or Monk's Habit"? 
If you have gotten this far....we can't wait to bring you some more great shows this year that will help you to be the creative, imaginative, and curious cat you were designed to be in 2022 (and apologies in advance for this episode!)
Links 
Camel Botox https://www.abc.net.au/news/2021-12-09/camel-beauty-pageant-disqualified-over-botox-injections/100685840
Celebrity Apprentice Australia https://9now.nine.com.au/celebrity-apprentice-australia
Derek Sivers https://sive.rs/goals